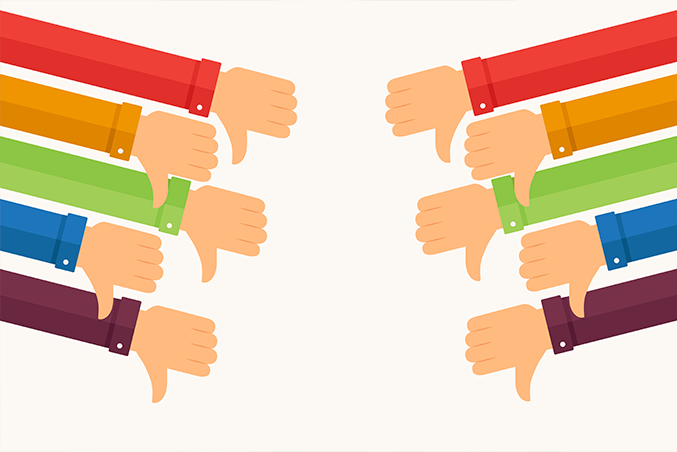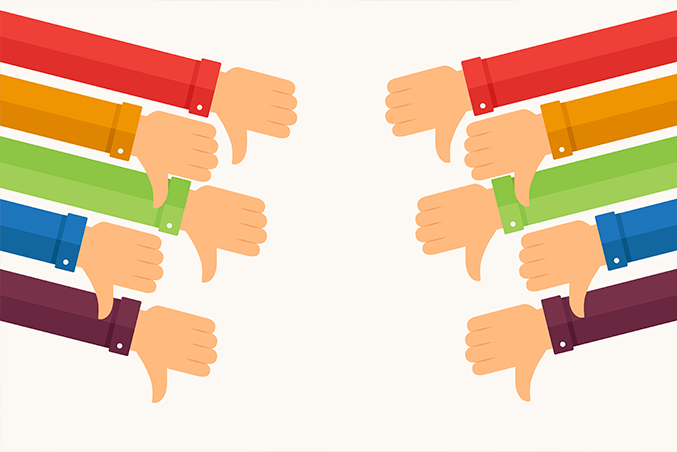 An online reputation crisis can spoil all your digital marketing work. So we explain how to act in a situation of this kind.
The importance of social media for your business requires that you pay special attention to the content you incorporate in them, as well as the opinions and comments you receive from users interested in your brand. Before an online reputation crisis you must take professional measures to solve the problem. In this article you will find all the necessary information to take charge of your business.
Online reputation crisis concept
An online reputation crisis occurs when a negative movement takes place in social media, as a result of an advertisement, comment or news that is out of place and that arouses controversy among users. This unexpected and unfavorable turn for your business can begin to transform your brand image into distrust among consumers.
It is essential to manage it properly. Otherwise, it can generate a serious impact on your brand.
Why is an online reputation crisis so dangerous?
You have to keep in mind that all the conflicts that can be generated in the network and that harm your digital identity must be dealt with in a coherent way and with effective solutions in order to prevent small problems from spreading and causing greater evils.
At present, the speed with which information is shared on the Internet is very fast. Therefore, we recommend that you examine the general procedure that we now expose you and that you follow it if you appreciate any sign of a digital crisis.
Steps to solve the problem
If you are going through a crisis of reputation in social media we advise you to follow these steps:
Organize an action plan for all departments to reach an agreement on how to act in the state of virtual emergency in which the company is located.
Analyze the cause of the problem to know if you are facing a rumor, an attack or, simply, a comment of dissatisfaction. Then, identify the type of user to determine if he is one of your regular customers or a boring user wanting to hurt.
Time constitutes a great enemy in digital crises. Therefore, act immediately to prevent the impact of the problem from expanding and your reputation is impaired.
Shows a smooth, calm and transparent communication. If you express yourself in a threatening way, you are likely to damage your digital image. If you are assertive and responsible for an error made by your company, you will increase the public's confidence in your brand.
Analyze the situation, already resolved, to prevent it from happening again
Once the crisis is over you should pay attention to the following points so that it does not happen again:
Perform a follow-up evaluation to scrutinize the current situation of your business. Thanks to monitoring, you can find out if there have been customer losses or if sales have declined.
Take advantage of the communication experience of the first crisis to improve your strategies against future setbacks.
In short, study ways to protect social media for your business with good digital maketing strategies and in a crisis always act calmly, education and professionalism. And if you want to make sure that your company avoids these situations and addresses them with professionalism, count on the help of experts. Like Cetrex Marketing, the digital marketing agency in Mataró that assures you new leads thanks to the professional management of your online communication.
So if you need help with your social media, do not hesitate. Call us!