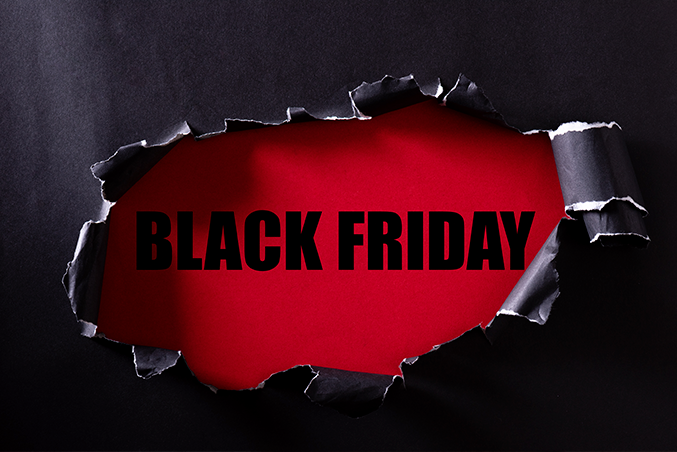 Today is a day marked on the calendar of many businesses. So we dedicate our weekly post to explain what you can get from this day and as an example, we explain what offers and discounts are making our customers on Black Friday.
As we explained two weeks ago, Black Friday is a time to boost your sales and get great advantages. So for most companies, it is very important to get the most out of this day.
At Cetrex Marketing we care about our customers and we love helping them achieve their goals. And this Black Friday will be no less.
What can you get thanks to this day?
Black Friday is an ideal time of the year to boost your sales with discounts and special offers. Traditionally it is the beginning of the Christmas campaign in the United States, where this custom comes from. And it is increasingly common in other countries to take advantage of this tradition's reef.
Do not be afraid to lower your products, because the benefits are worth it. And at the same time you can take the opportunity to make large sales to your stock and get rid of what you had left over from last season.
In addition to getting more sales, it is also a possibility to reach new customers while loyalty to current ones. Because you don't just have to focus on winning public. It is also advisable to tie those who already know you.
Be sure to create interesting and personalized offers and you'll have everyone in your pocket! If you need help for this, check out our post on Black Friday or call us.
The offers of our customers on Black Friday
As our clients are well-informed companies that do not miss an opportunity, many of them have made interesting offers. Although it is not always advisable to make a promotion of this type, since each business requires its own strategy.
Following, we explain what are the offers that our customers carry out:
All these offers have been announced and disseminated through different channels to reach the target of each of these companies. So you can find publications and stories in the different social media profiles of these businesses.
Make the most of Black Friday at Maresme
If you want to get the best result from dates like Black Friday, you will have to make sure that in addition to making good offers, your target audience finds out about them. And that can sometimes be complicated. Especially if you are a small or medium-sized company, such as the many in Mataró and Maresme.
In these cases, it is advisable to have the help of professionals. As Cetrex Marketing, a digital marketing agency in Mataró experts in enhancing the digital presence of your company.
So do not hesitate and call us to know everything we can do for your business!