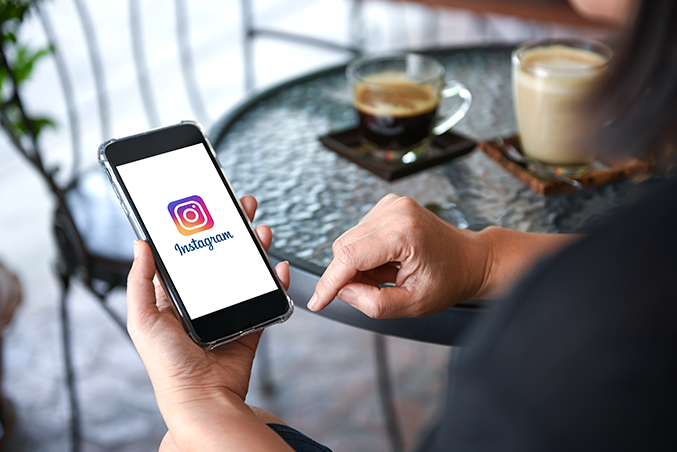 Do you want to know how to increase sales thanks to digital marketing strategies in Instagram stories? Well read this article!
Instagram has long since ceased to be a mere adolescent social media platform. Instead it has become unavoidable for companies to begin planning ingenious Instagram marketing strategies. Because the extension and incidence of this platform is gigantic. And it has become an essential space for current advertising.
Thanks to a correct digital marketing strategy you will be able to leave your competitors behind. But for this you will have to hit the key.
Marketing tips for Instagram stories
Digital marketing is one of the most changing sectors of the moment. And, if you can make something clear is the importance of social media for your business. Lately, Instagram stories have become one of the preferred ways for companies to promote services. And this is no coincidence: the visualization of stories already far exceeds that of publications.
And these stories are a type of ephemeral content: videos and photos that, after 24 hours, are deleted. But this is not necessarily negative. Because that same condition gives them a point of actuality that makes us all consult them more regularly. So the match that can be taken is overwhelming:
Loyalty with your marketing strategy on Instagram stories
When you have a certain number of followers, you must retain them. For this you can create series of interesting content for your users. For example, tips or tutorials. You must have these contents prepared in advance, well thought out, with an editing work behind, so that it attracts attention and arouses people's interest.
Use the live videos
You can also make use of live videos, showing a slightly more humanized facet of your brand. Well posed you can transmit your message arousing interest to your live audience.
The other social media
Use your other social media profiles to promote the content of your stories. Especially when it comes to quality content. Do not promote content that does not contribute anything to the user.
Power interaction
Try to get interaction: questionnaires, surveys, chat, locations and even an option to add a countdown. All that and more allows you to include Instagram with just two swipes on the screen.
Take advantage of the CTA
Take advantage of Instagram calls to action: If you have a verified profile or with more than ten thousand followers you can add a swipe up. A type of CTA thanks to which with just sliding your finger up you can take the user to your website, where a simple contact form can get you leads.
Increase sales thanks to Instagram stories marketing
The contents you generate in this social network will help you to generate brand image. We recommend that you have a good calendar of publications, knowing what you are going to publish and why, at least one month in advance.
It is also important that you get the task of buying relatively simple. For this we recommend that you invest the necessary time in the creation of a web page, with optimized texts both at copy level and SEO positioning and, above all, with a good user experience.
And something you can also weigh: influencers marketing. They are currently the ones with the greatest conviction power over people. If one of them recommends your products you will have guaranteed sales. Although they are not everything, and you can achieve great results without resorting to any influencer.
Instagram, the first social media
Instagram has become a social network with unprecedented potential. Approximately 400 million people enter the platform daily, a great opportunity to get people interested in your services.
However, getting an effective digital marketing strategy on Instagram is not easy. As professionals in digital marketing in Mataró, in Cetrex Marketing we can help you increase your sales with our Pack 360º. Contact us!