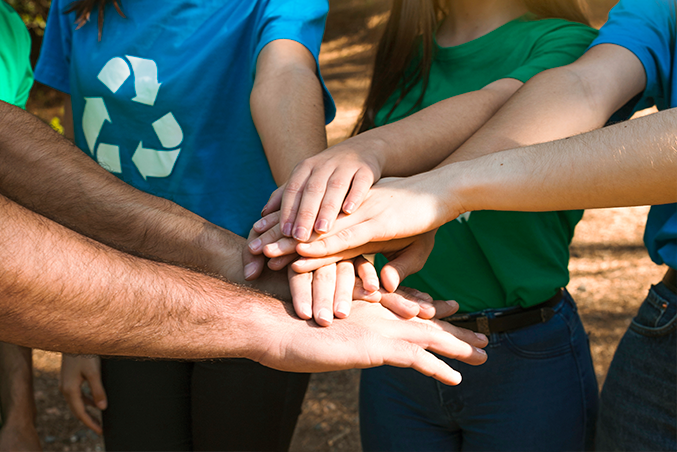 The use of marketing in NGOs is often controversial. In this article we explain why it is important for these entities and what aspects you should bear in mind.
Tomorrow is the International Day for Peace. For that reason, at Cetrex Marketing we dedicate our article of the week to a type of organization that helps promote it: Non-Governmental Organizations (NGOs).
The use of marketing in NGOs is not always seen positively in entities. There is usually distrust of this discipline because of the relationship it has with consumerism and its use by the business world. However, the main organizations have departments or services of this type. Because they see that it is an essential tool to improve their visibility and maintain a good relationship with their environment.
After all, marketing is a set of tools. And like any methodology, it can be used for various purposes. Profit or non-profit. Ethical or unethical.
Definition of social marketing
Social marketing is the application of techniques of this discipline in search of a change in society and / or the improvement of life of social groups or people. Therefore it does not have a lucrative objective, but of social promotion. At the same time, it also often seeks to change behaviors and influence the population to raise awareness of the importance of a cause.
What does marketing in NGOs contribute?
The use of marketing techniques by social entities affects their environment and "public". Understanding "public" its social base, activists and society in general, is an aspect that can make the difference between the success or failure of the actions of an NGO. Through them they will not only be able to reach more people, but also get to know their surroundings better and gain greater adherence to the cause they defend.
Thanks to this type of techniques, we can improve the visibility of the entity and its message. This can lead to increasing the number of members or volunteers, for example. But it will also help us to make people who already participate in the organization feel more cared for and taken into account. This way they will be more motivated and their commitment to the cause will be stronger.
Important aspects of marketing in NGOs
Of course, the use of these methodologies by social entities is subject to different logics from those of companies. That is why we detail some important details that you should not neglect.
The need for planning
Planning in the NGO world is much more chaotic than in the business world often. In large part because of the dependence on subsidies and other types of aid that are difficult to foresee or manage over time. But a good marketing strategy requires planning and reflection.
So, even if it costs at the beginning, it is necessary to sit down to think what to do in the short, medium and long term. Because this is a good part of the key to success!
Ethical behaviour
An essential characteristic for any entity is the ethics that mark its activity. Given the social nature of such organizations, scrupulously moral behavior is expected in accordance with the codes that must govern it. Hence the main distrust towards the world of marketing and a great conditioner: any campaign or practice must conform to this value system.
Unethical techniques can always cause damage to the image of the brand that uses them. But in the case of NGOs it is even more harmful, since they are presupposed a stricter code of ethics than private companies. So take care of your actions or the strategy that should give you greater adhesion will make you lose it.
Know your audience
In marketing it is vital to know your audience. If you don't know who you're going to, you'll lose a lot of energy trying to reach people who aren't interested in your message. That is why it is important to define well who we can aspire to convince of our mission, and direct our communications to this group of people.
Multiple channels for multiple audiences
If you want to reach all the people who may be interested in your cause or that you can mobilize, it is important that you use all the channels to reach them. Each person makes a different use of the means at their disposal, such as social networks or email. So you will have to adapt your message to each of them to reach all of them and not lose anyone who may potentially want to participate.
At the same time, if you know your audience you can also discard channels that your audience does not use. This way you will avoid efforts that will not benefit you!
Make different messages for different audiences
We must also bear in mind that although there are points in common among our audience, there are also distinctive features. The partners of the entity are not the same as the volunteers or those with a sympathy but who do not actively participate in the day to day. And to get the most out of communication, it is important to take this difference into account.
Although there are communications and actions that can be general, it is positive to segment as much as possible. Thus, each group or person will receive the information that may be of most interest and will be more likely to consult and participate in the entity as we wish. And at the same time, they will see that they are taken into account in the organization and they will feel more valued.
Sensitization
Many campaigns can be tackled without a commercial or economic objective, but by mere awareness of the population. These campaigns are positive and in fact reinforce the entity's brand by showing a concern for the cause without directly linked economic reasoning. But it is also important to measure the impact of these types of campaigns. Without data, we will not know if we are sensitizing society or talking to the air.
Being professional at marketing in NGOs
To achieve success in our marketing actions, knowledge and professionalism of those who set them in motion is essential. Therefore it is totally inadvisable to leave these practices in the hands of inexperienced people. Even if they put very good will for free or affordable.
On the other hand, some entities have external help to face their marketing actions. This option is interesting as long as there are qualified services capable of adapting to the special casuistry of this type of organizations. Because as we have seen, logic has many differences from that of the business world.
Cetrex Marketing is an example of a digital marketing agency in Mataró that we adapt to each of our clients, and especially non-profit organizations. Currently we offer services to several organizations of this type in the province of Barcelona, ​​according to the specific needs of each of them at the communicative level.
So if you participate in an NGO that wants to enhance its digital presence and increase its social base, you may be interested in knowing more. Check our services and call us if you have any questions. We will be happy to help you make your cause a success!